Dr. Lisa Carpenter is the owner of Edinburgh Pet Health Center. She graduated from the University of Minnesota College of Veterinary Medicine in 1988, and started the practice in 1991. She is a member of the AVMA, MVMA, and American Association of Feline Practitioners.
She really enjoys educating pet owners on how to best care for their pets. She provides a very personalized service that aims to identify each individual pet's unique needs and help their owners meet those needs. She and her experienced staff provide comprehensive preventative care, exceptional and modern dental care; up to date internal medicine; special care for feline patients in our AAFP certified cat-friendly practice, and enjoy working with geriatric patients to help them have a comfortable "retirement". Most of all, she enjoys developing relationships with pet owners and their special furry family memeber. She is a devoted pet advocate and will help keep your pet as happy and healthy as possible.
She and her husband, Terry, enjoy training and competing in dog sports, including exhibiting in AKC conformation and agility with their Papillons. They have six dogs, Abby, Ripley, Ace, Katie, Olivia and Kazzie. She is also an avid photographer.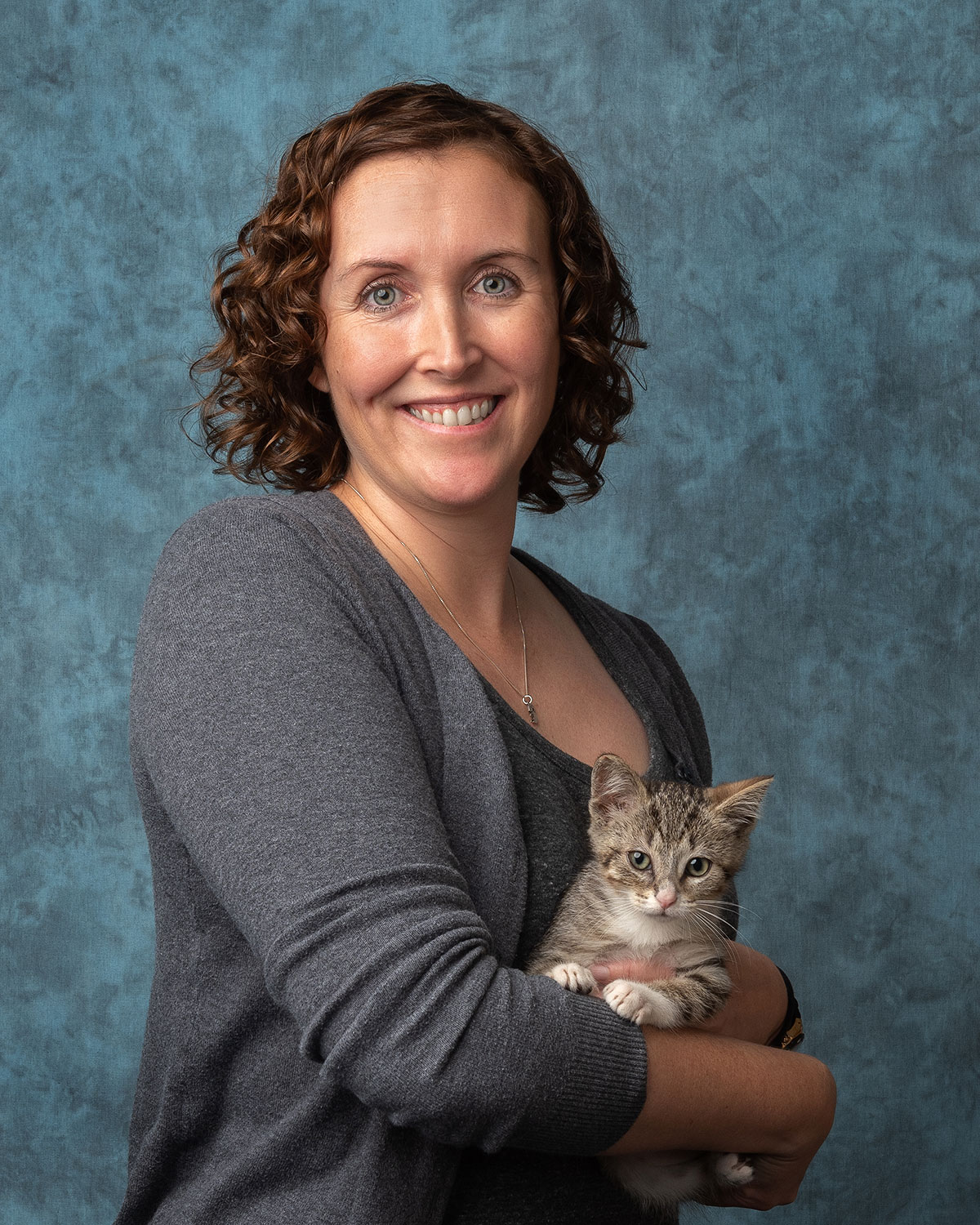 Dr. Andi (Foster) Nelson is our full-time associate veterinarian. She joined Edinburgh Pet Health Center in January 2016. A California native, she graduated from the UC Davis School of Veterinary Medicine in 2008. While in school, she discovered the rewarding opportunities in community service. She volunteered at Mercer Clinic, a free hospital in Sacramento for pets of the homeless. She was also an active member of Compassion Without Borders, a no-cost medical clinic located in Central America. After veterinary school, she continued to be part of the volunteer community by donating her time to the Spay Neuter Impact Program, a feral cat surgical service in the San Francisco Bay Area.
Having an early interest in large animal medicine, in 2009, Dr. Andi completed a one- year internship at an equine referral clinic in Northern California. Afterwards she began working at a nearby mixed animal hospital where she ultimately found herself focusing on the rewarding work of small animal medicine. In 2016, she adventured to Minnesota and happily joined Edinburgh Pet Health Center where she continues to practice small animal medicine today. She is a member of the AVMA, MVMA and the American Association of Feline Practitioners. While she loves working with her canine and feline patients alike, there is a special place in her heart for cats. She has developed a strong interest in feline internal medicine, preventative medicine, as well as client education.
In her spare time, Dr. Andi enjoys hiking, camping and gardening with her husband Brian. They live in St. Paul with their beloved rescue kitties - Sven, Ole and Egbert.
Schedule your pet's appointment today
Take the first step in a healthier life for your pet by contacting us. We specialize in care for cats and dogs, and would love to be a trusted partner in caring for your furry family members.